We make lanterns and bridges. fountians, spouts, frog showers and ponds - ponds in a natural style with soft edges, plantings, waterfalls , fish, and wetland borders.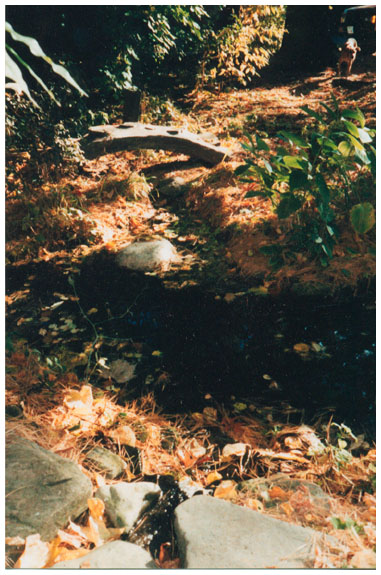 Our Home pond with the hollow fish house in foreground.

We have a sun fish in this pond which is older than our dog: six , seven years, or more. With him are three gold fish and many generations, in all sizes, of a self sustaining, fat head minnow population. Fat heads are native here, though ours were reared in Tennesee and bought at a bait shop, the sunfish was caught as a babe , by our twelve year old son, in our Lake bonaparte boat ouse. The gold fish, of course, are Chinese.